Electronic Books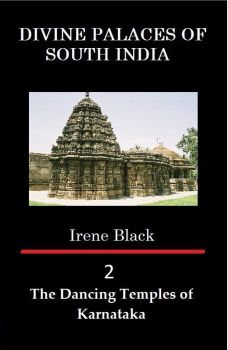 DIVINE PALACES OF SOUTH INDIA: VOLUME 2 The Dancing Temples of Karnataka
Volume 2 of a two-part series on Indian Temple architecture, is based upon the author's MA dissertation on Hoyasala Temples.
Available from Amazon Kindle, price £7.99 Divine Palaces Volume 2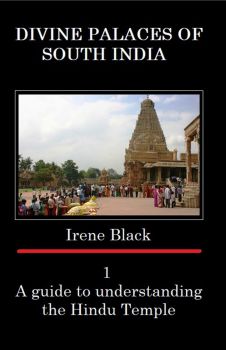 DIVINE PALACES OF SOUTH INDIA: VOLUME 1 A Guide to understanding the Hindu Temple
Volume 1 consists of five essays that give an introduction to the art and architecture of South Indian temples. As well as being a source for students, these volumes are accessible to those who would like to approach their visits to the gorgeous temples of Karnataka and Tamil Nadu with a little more familiarity than is normally available to non-specialist travellers.
Available from Amazon Kindle, price £5.99 Divine Palaces Volume 1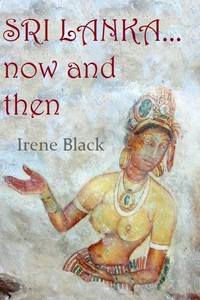 Available from Amazon Kindle, price £1.84: Sri Lanka...now and then
From the 1960s to the beginning of the third millennium, the author had close family ties to Sri Lanka, which she visited on several occasions. In 2013 she returned to the island once more, taking with her three friends. This book documents her return to a land ravaged by war and tsunami, and yet still breathtakingly beautiful, both in its art and its nature. The author also recalls earlier visits and describes the moments of laughter and tears that inevitably result from travelling with an eccentric, international 'crew'.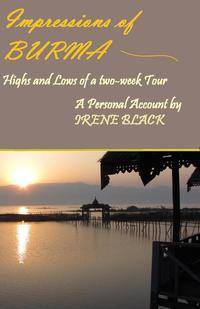 Available from Amazon Kindle, price £1.53: Impressions of Burma
In February 2012 Irene Black shed her novelist and Asian art historical persona to embark upon a two-week tour of newly-emerging Burma (Myanmar) with a group of eccentric Germans. This short overview is not intended as a definitive guide - but simply to ease the way for anyone making the standard 'grand tour' of the country. The author points out some of the obvious and not so obvious sights and experiences - as well as the dangers - that the tourist might encounter en route. Partly reflective, partly humorous but mainly just a snapshot of what the traveller might expect. Amply illustrated throughout with the author's own photographs. The author has travelled widely in India and South East Asia.
As well as in paperback form, all Irene Black's novels are available from Amazon Kindle as eBooks: