IT'S NOT ALL BAD!
Posted on
Tweet November is the month that brings on my winter blues - I hate the dull, dismal, damp, depressing sponge that descends from heaven at this time of year. Time to get out my SAD lamp and convince myself that it does help.
Actually the only real way to lift myself out of this is to leave the country and head for somewhere hot, bright and exotic. Preferably in the region of India, or somewhere else in South East Asia. Unfortunately this year I've had my quota of Eastern Promise and will have to wait for 2013 before I head off east again.
Meanwhile it's not all gloom and doom. Pre-Christmas is the time to sell books and the lovely pashminas, silk scarves and the like that have been left in my custody by son and daughter-in-law during their escape from winter England to an even harsher continental winter. It's all great fun and very social.
And best of all are the turning leaves. As usual my garden is putting on its finery.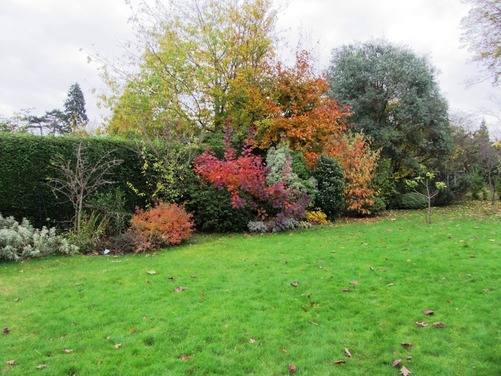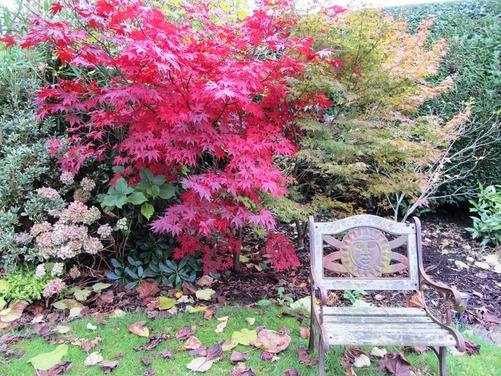 Not sure what this rose thinks it's doing, but what a lovely sight on my patio!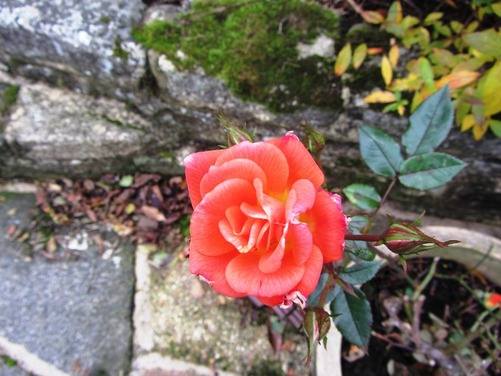 That's quite lifted my spirits!