Question: what do you know about Luxembourg?
If you're like me, then probably vey little. I guess most of us know that it's a small country located in continental Europe, bordered by Germany, France and Belgium. And that French and German is spoken there. But did you know there is also a kind of German Frankish language from the Moselle region called Lëtzebuergesch? Did you know it is a Grand Duchy, ruled (in a constitutional way) by a Grand Duke?
I hadn't been to Luxembourg for many years, and then only fleetingly, cutting through on the way from one of its larger neighbours to another. In my mind it wasn't much bigger than its capital city, rather like Monaco, or San Marino. I'd forgotten that it is very much a country, with villages, towns, rivers, forests and mountains, fairy-tale castles, UNESCO world heritage sites and very good wine.
The country has a population of around 500,000, and is 2586 sq km, ( 82km long and 57km wide),
The border with Germany is formed by the beautiful River Moselle, the hills on both sides, although lower than further downstream towards Koblenz , are also covered by vineyards.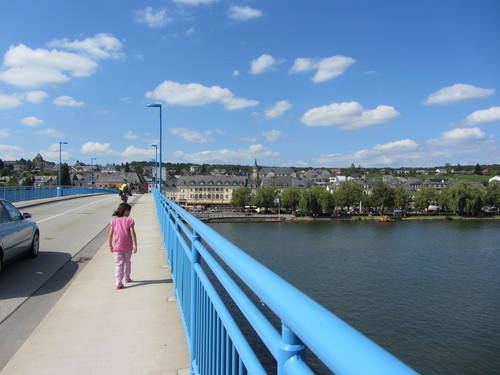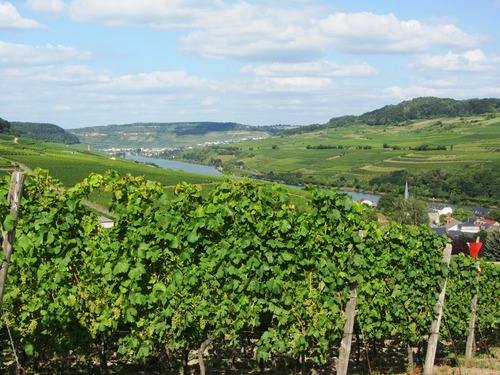 One of the best known and most dramatic castles in Luxembourg towers above the little village of Vianden.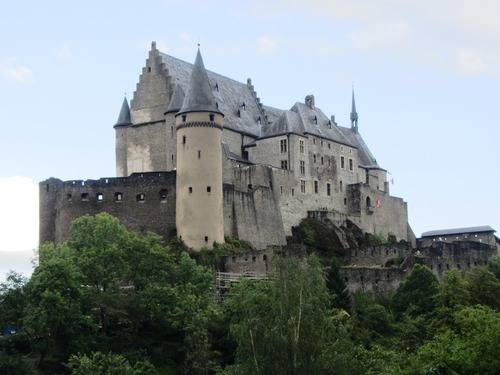 The picturesque capital, also called Luxembourg is certainly one of the most dramatic cities in Europe, split open by a deep, winding tree-filled gorge, stitched together by several bridges and viaducts. The Grand Ducal Palace, the cathedral , the remains of the old fortress adorn the upper city, as well as a beautiful promenade, the Chemin de la Corniche, which has spectacular views down onto the old houses huddled along the river at the foot of the gorge. It is sometimes called Europe's 'most beautiful balcony'.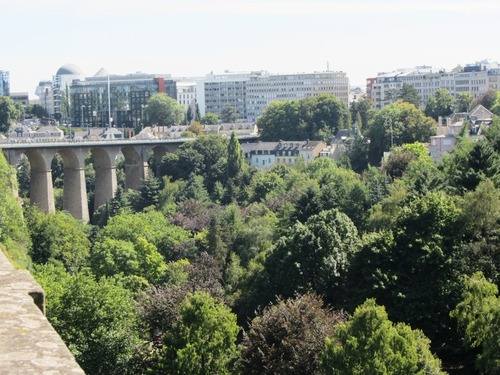 The Grand Ducal Palace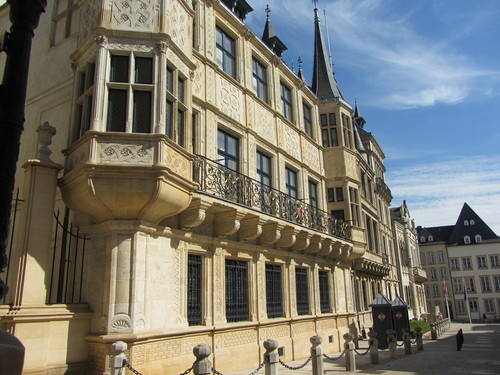 The cathedral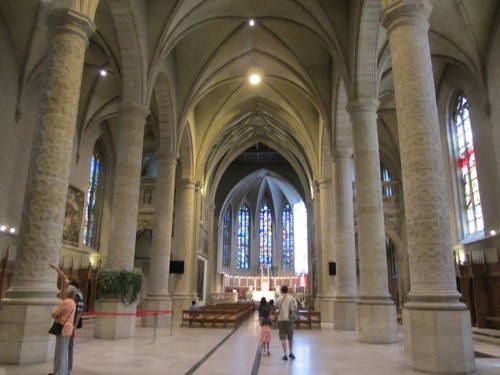 The View down into the 'Grund' from the Chemin de la Corniche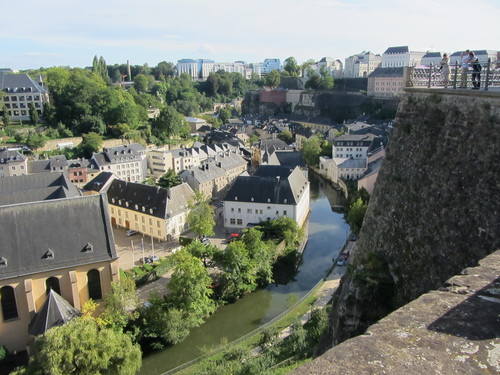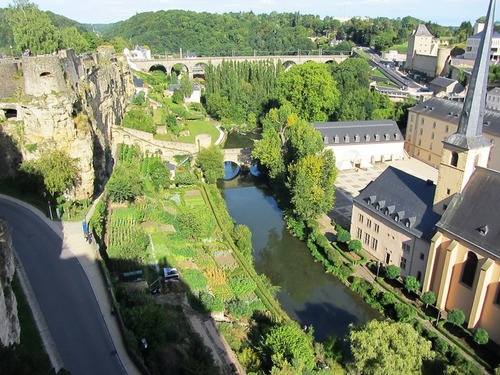 You can walk down into the gorge, passing quaint houses with bright geranium hedges, or you can opt for the lift that tunnels down from near the law courts at the top and deposits you at the bottom near an old stone bridge over the river.
Views from the old bridge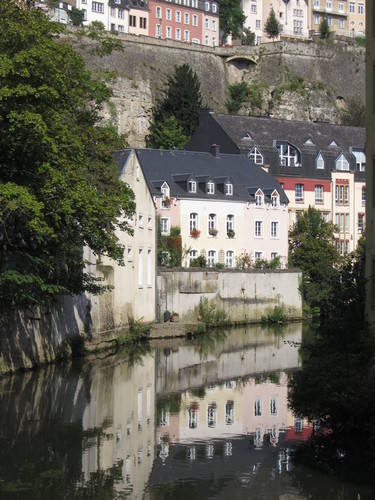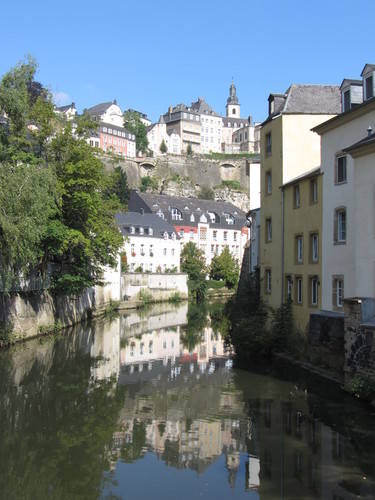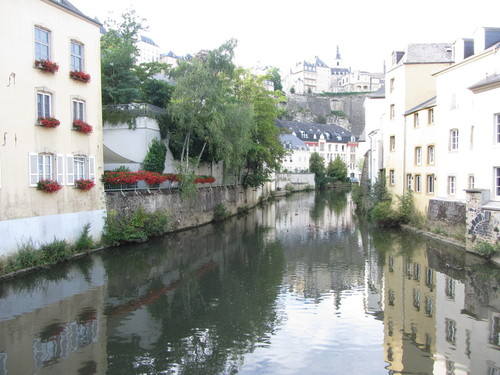 Of course the country has other attractions to offer besides beautiful scenery, architecture and wine.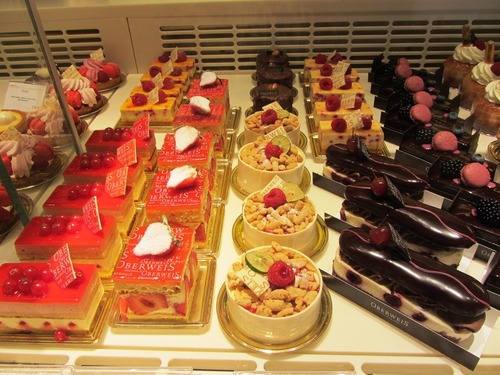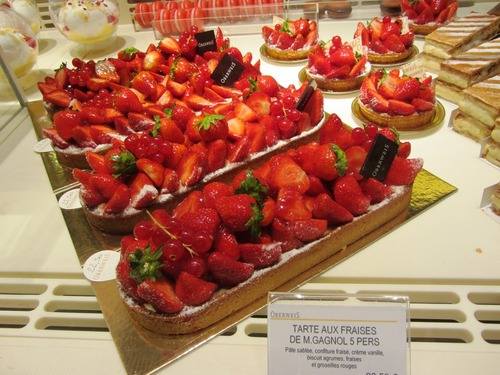 Or if you're feeling adventurous you could try the Parc Merveilleux at Bettembourg, a village not too far from the capital - terrific for kids of all varieties and great for animal conservation in general.