Once again I have neglected my blog for far too long. I still haven't finished my summer 2015 Lao and Thai blog. However, I think it's time to come back down to earth and remind myself and anyone else reading this who was in any doubt, that you don't have to go halfway round the world to land somewhere beautiful and interesting.
My daughter and I have just had a rather eclectic and varied post-Christmas break "oop north". Ignoring all harbingers of doom and flood warnings we motored up to Manchester on Boxing Day, booked into a hotel in Ashton under Lyne, transferred ourselves by tram to the Etihad stadium and spent an afternoon watching Manchester City thrash Sunderland. I'm not an avid football fan. I am very wary of any institution that creates crowd addiction and adulation, be it sport, music or politics. One moment you might be enjoying something innocent and without realising it, the next moment you might find yourself involved in something far more sinister. Therefore I treat football with a certain amount of wariness.
I had only once previously been to a match, and that was at Wembley Stadium during the Olympics. Like at Wembley, the sight of the beautiful Etihad stadium with its vibrant colours, the multi-ethnic crowd and players from around the globe was really quite mesmerising. Add to that noise from the stands which in this case was good-natured, nonthreatening, celebratory and loud and the age-mix of fans, which ranged from many families with young children to an astounding number of older people, like me, and the whole thing added up to something admittedly very warming and joyful. I had been told that the Boxing Day matches are particularly happy occasions and so it turned out. The match itself? Well, City won in spectacular style, which was apparently to be expected. Most of the action was in the first half. I was at least as interested in the group dynamics both in the crowd and among the players as I was in the match itself. The weather showed no signs of the dreadful rain and storms they were experiencing in other parts of Greater-Manchester. It was actually quite warm in the first half, a little cooler in the second, and it wasn't until we were almost back at our hotel in the evening that the wind and the rain started to whip up.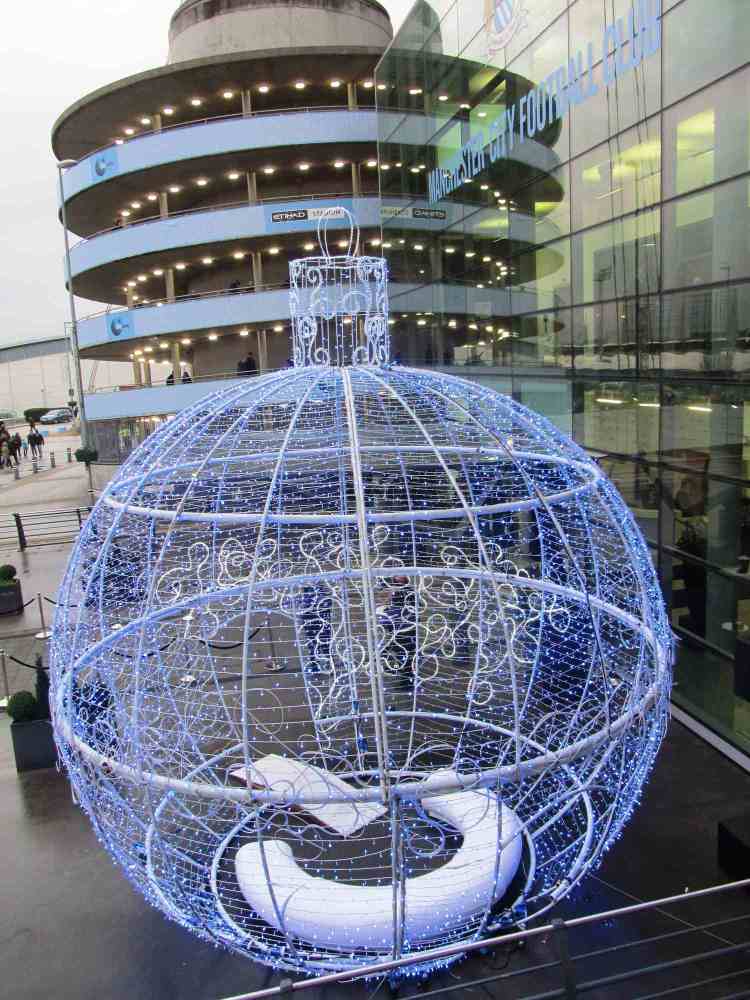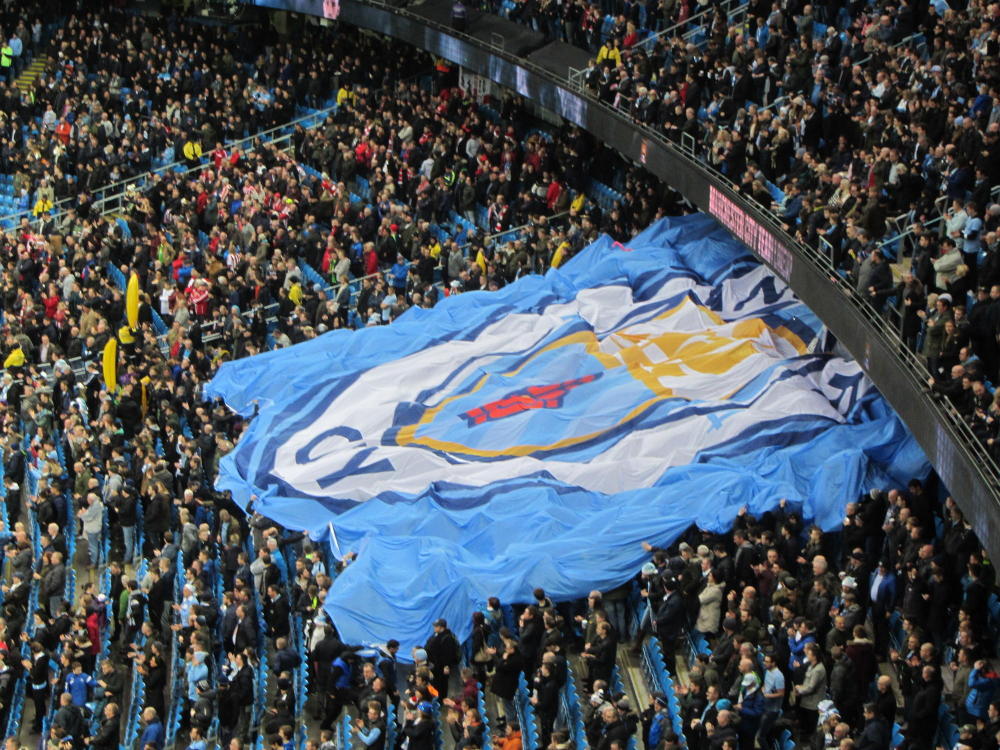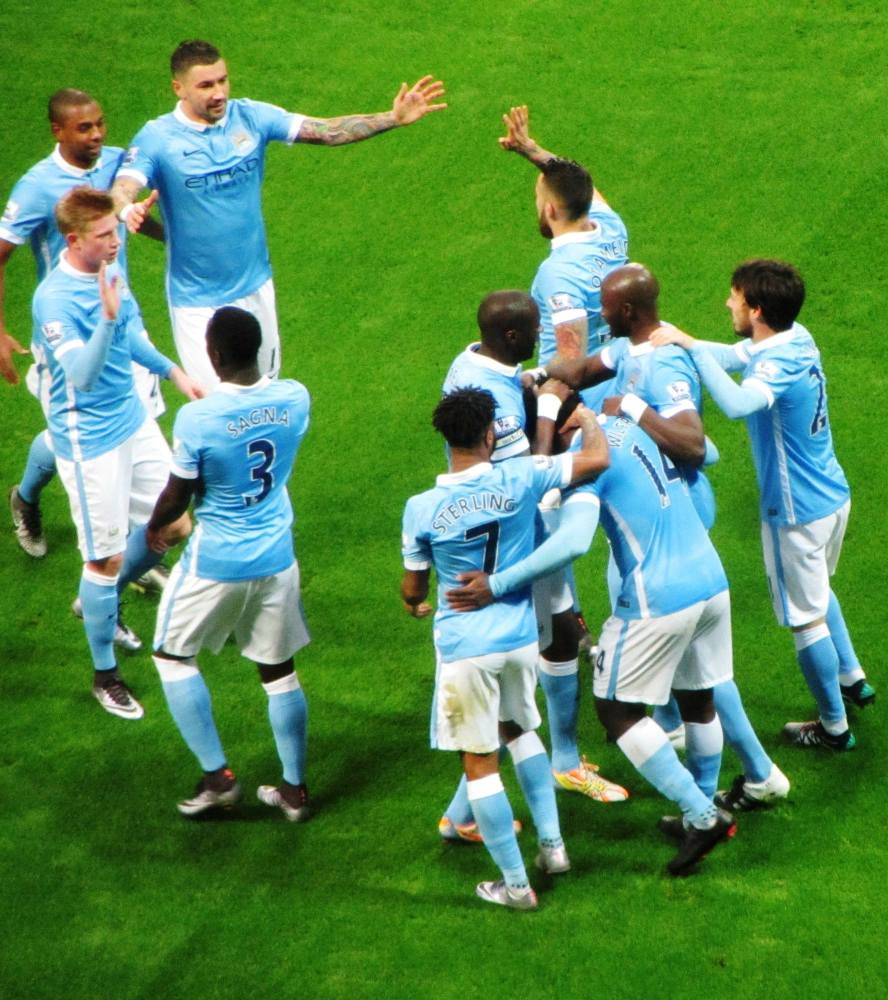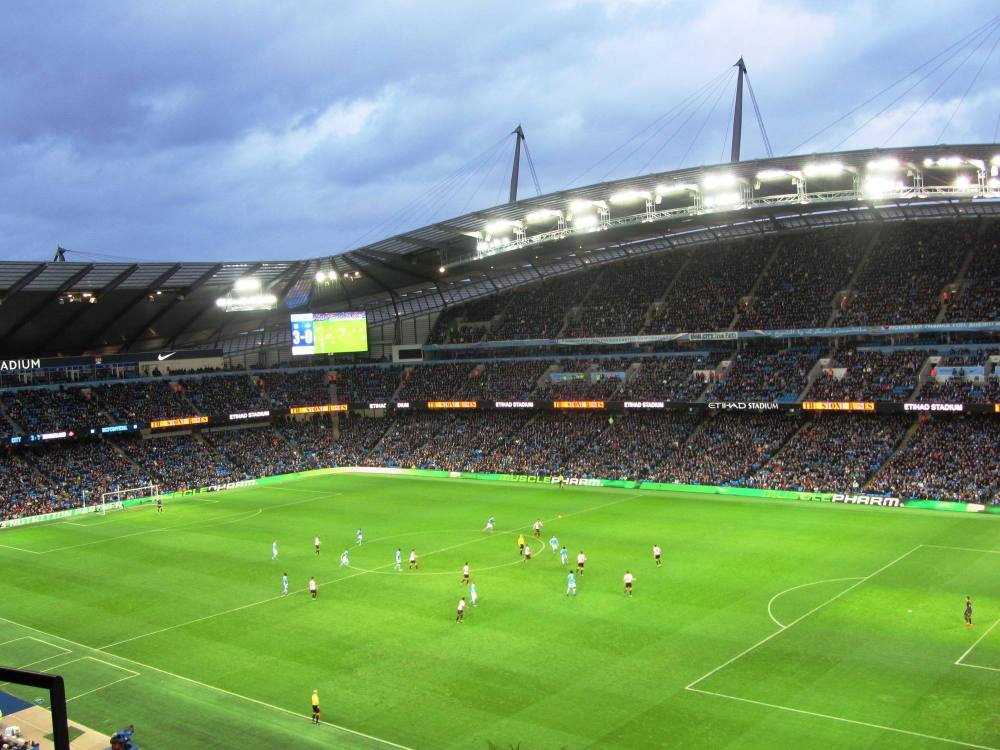 Next morning we drove down to Staffordshire, where I had lived until I'd left home for university at the age of 19. We called in on my old school friend and travelling companion who lives in a dream-house on the edge of Cannock Chase.
Together with my friend we had a delicious lunch at the Park Gate Inn and then walked in the mist around Castle Ring, bringing back memories of galloping up and down the earthen foundations of this Iron Age fortress site before horses were banned from destroying this gem of England's heritage! As a child my weekend entertainment had been long walks with my parents on the Chase, watching herds of deer, collecting fungi and bilberries and exploring the beautiful scenery. Later on as a teenager I progressed to riding my pony across the Chase with friends.
NB I have cheated - I took the next two pictures in March 2015.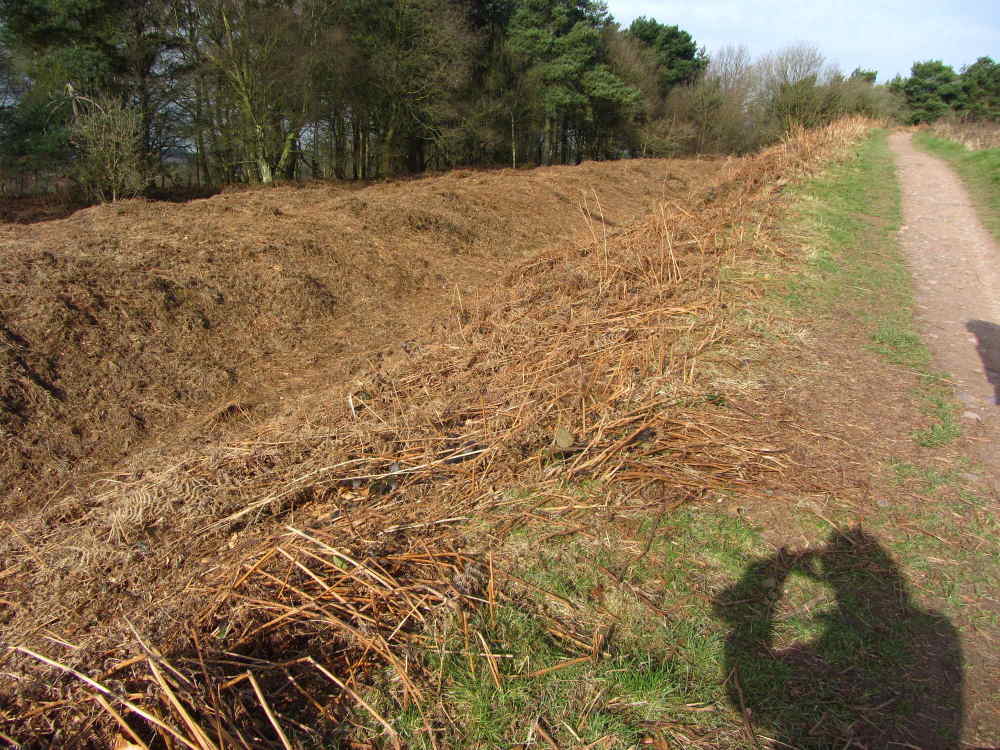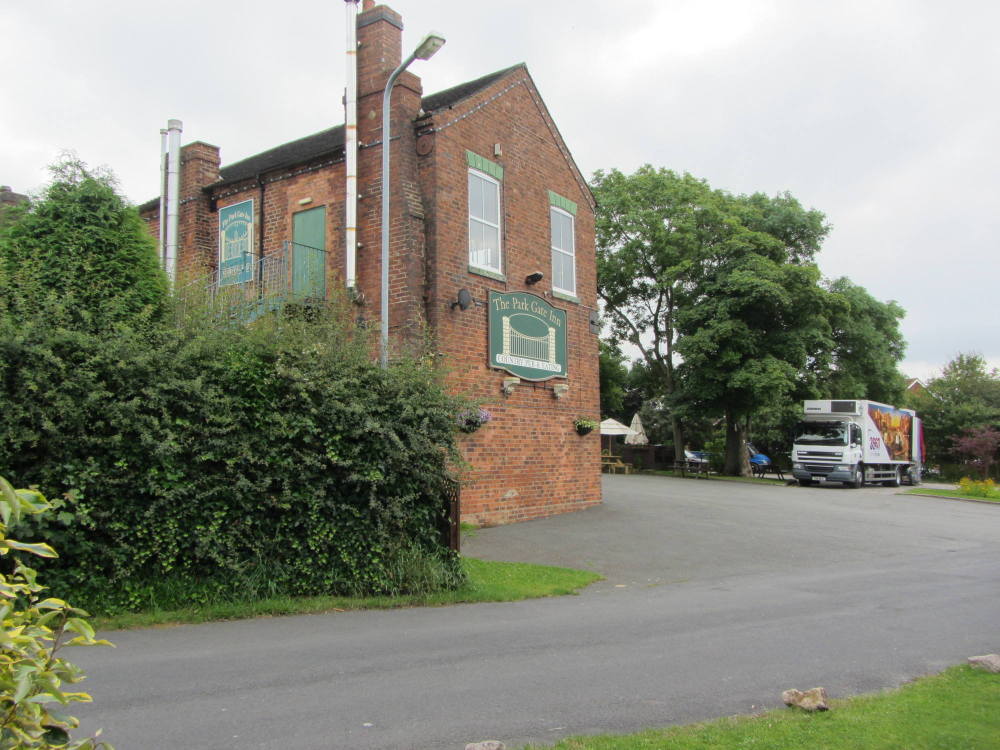 Smug in the knowledge that we had at least partly walked off our lunch, we drove on to our hotel. This was my Christmas present to myself and to my daughter: two nights at the luxury Belfry Golf Hotel and Spa. Not that either of us are remotely interested in golf, but I remembered this hotel from my youth, and later from my children's childhood when we used to come to the Midlands to visit my parents. A celebratory family dinner would sometimes involve the Belfry, before it was taken over by golf.
The first thing I did was book myself into the on-site spa for a shoulder, back and neck massage the following morning. Then we went for a swim or, in my daughter's case to the gym. We eschewed the expensive restaurant. My daughter's conversion to veganism is a bit of a pain at times but certainly has the advantage of being an excuse to avoid expensive buffet dinners. So we ate at one of the bars, which was excellent and much cheaper.
Next morning my daughter decided that she also needed some treatment on her stiff neck, so we managed to book her in to the spa as well. We both luxuriated in half an hour of oily massage which made us feel temporarily good. Then we drove back to collect my friend and headed off to Birmingham by train.
We had all sorts of ideas for what we wanted to do there, but in the end were totally seduced by the Birmingham Museum and Gallery, specifically by the new gallery housing part of the Staffordshire Hoard. I had seen a section of the Hoard a few years previously, but now it is beautifully displayed and there is far more of it in Birmingham than during my previous visit. It is fascinating and beautiful and particularly interesting for us since we had recently made two visits to the British Museum Celts exhibition, so everything started to slot into place little more and to throw up a few interesting questions. The information at Birmingham states that there was relatively little Celtic influence in the Hoard, which is Anglo-Saxon, around 650 CE. But I could find many instances of what we have always known as the "Celtic knot" among the displays. This I found a little confusing. The British Museum exhibition never mentions the Celtic knot, and identifies the Welsh, Irish and Scots, as having been labelled "Celts" much more recently (in the 18th century), than the wider and more ancient use of the word that originated in ancient Greece. So it all adds up to a many layered conundrum.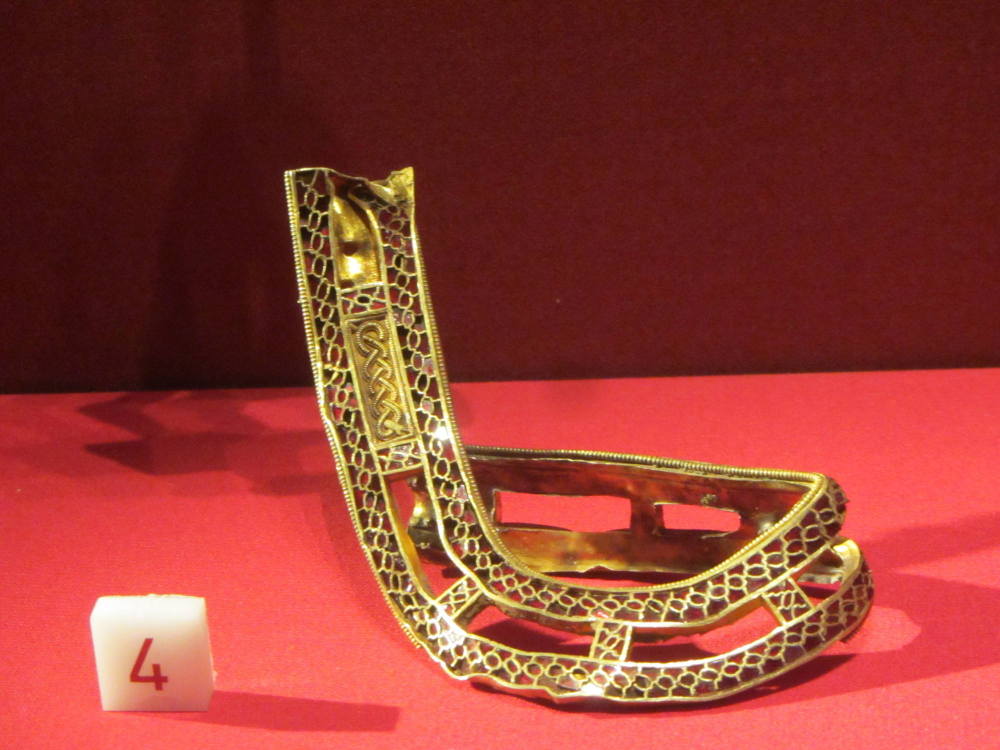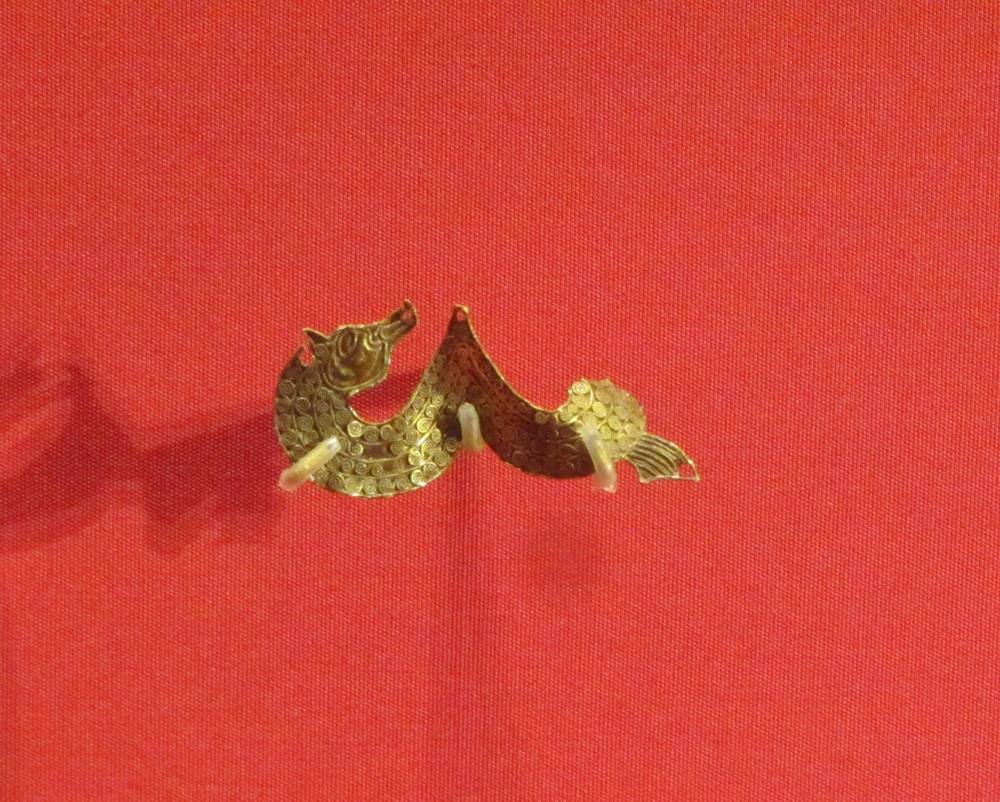 When we got out it was dark and we walked across to the new library. Unfortunately it was closed so we did not get a chance to admire its interior architecture. Birmingham's lights and illuminations were very pretty and festive.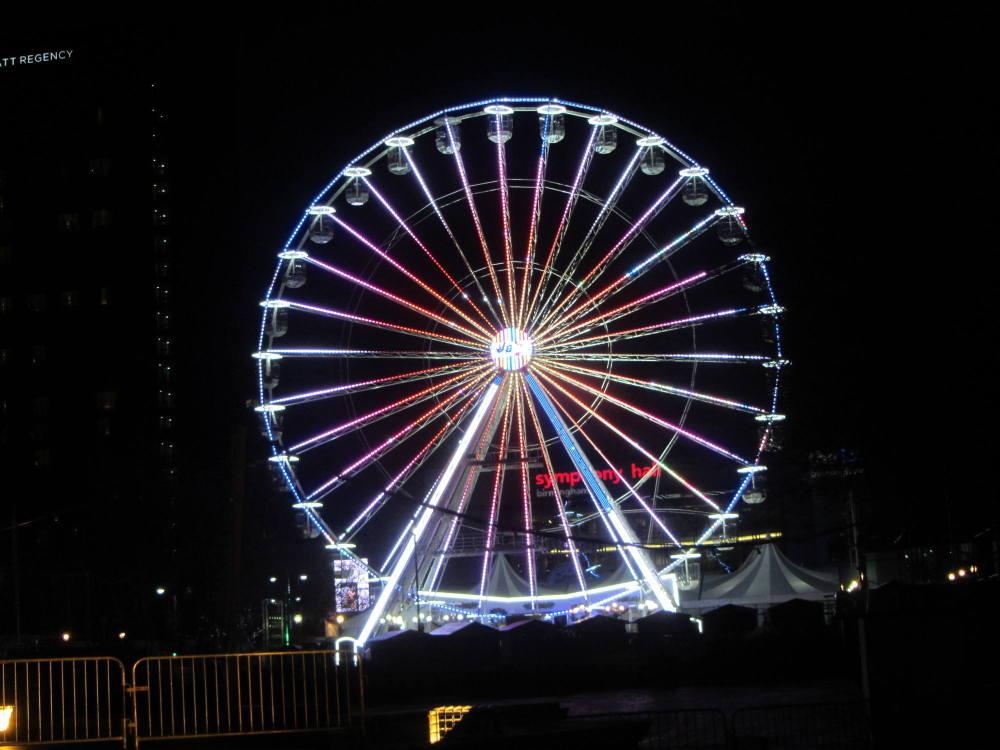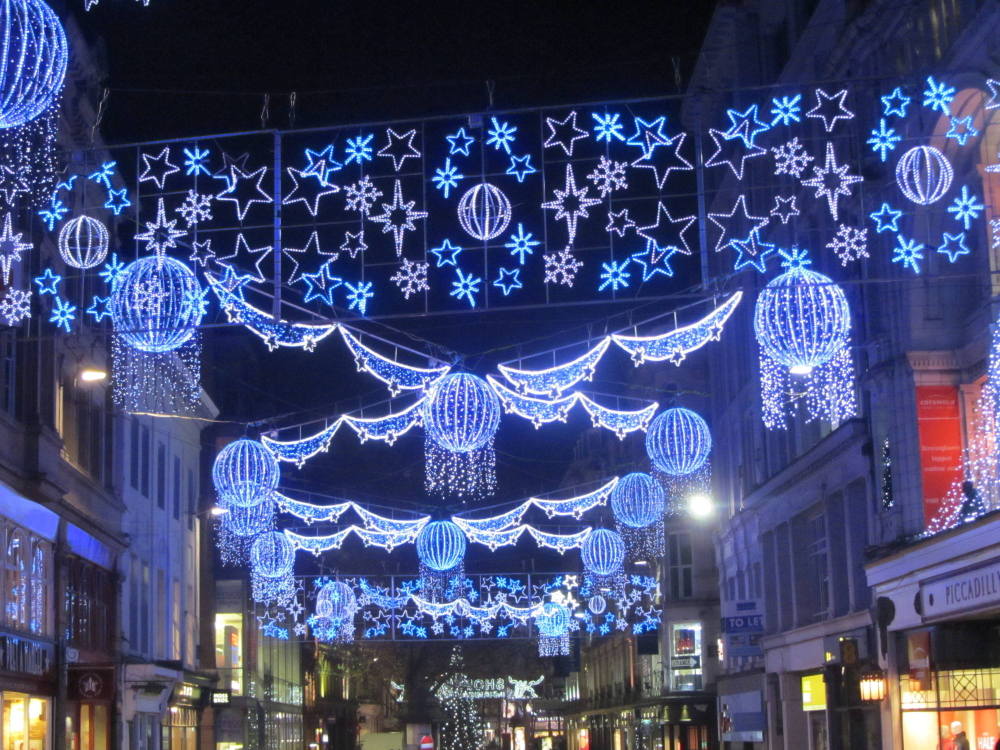 By the time we got back to the Belfry it was too late to indulge in any of the spa or fitness activities on offer. We saved those until the following morning, starting with our swim/gym schedule, after which we took a stroll around the Belfry's grounds. The sky was blue, the sun shone and it was not cold. I had to admit that the golf course had a certain attraction in this beautiful setting, though my daughter quickly dismissed the idea of chasing around after a minuscule ball as being a totally unnecessary and ridiculous adjunct to a beautiful walk in the country.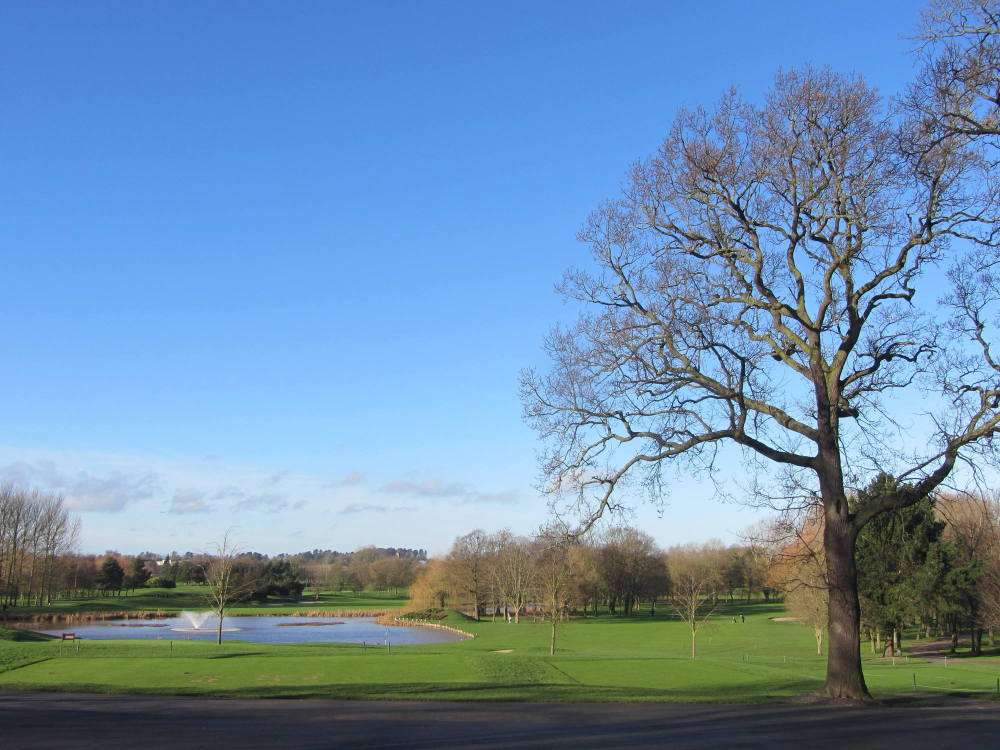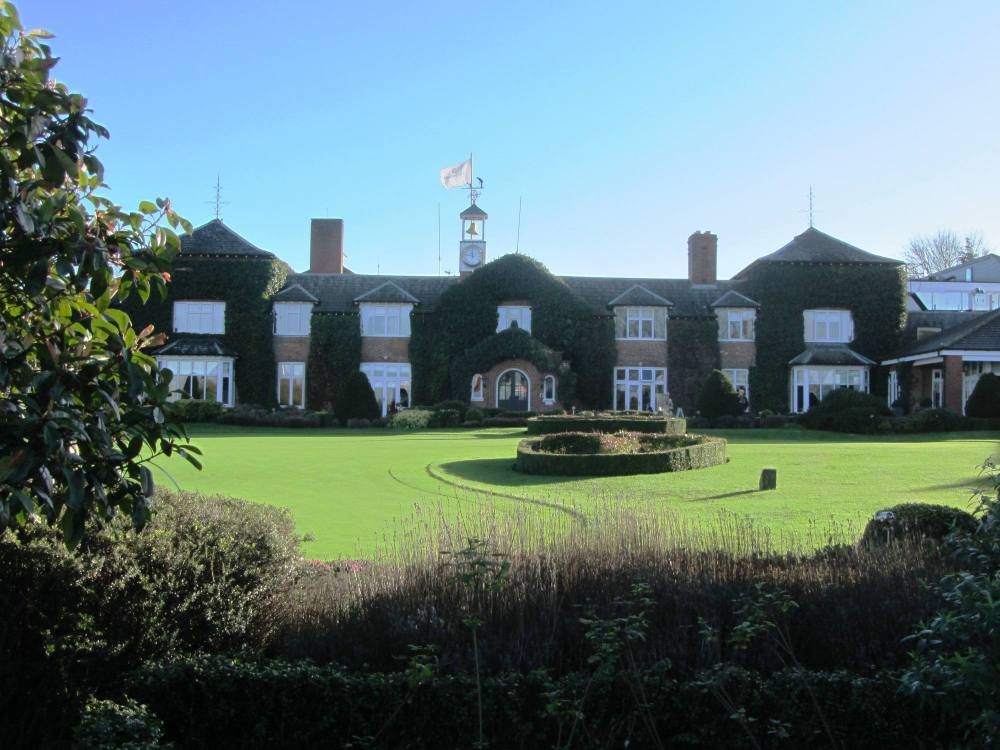 We checked out reluctantly but cheered ourselves up with a visit to our adopted donkey Cisco at the Sutton Park (Birmingham) Donkey Sanctuary. This was quite exciting as we witnessed a mass donkey escape from the paddock as 10 donkeys made a run for it! Luckily they didn't get far as a gate farther up was closed. But it caused great mirth all round! The first picture is of the Escape leader waiting for an opportune moment, and the second is of Cisco, who is a miniature American donkey. The fit donkeys are used for riding for disabled children.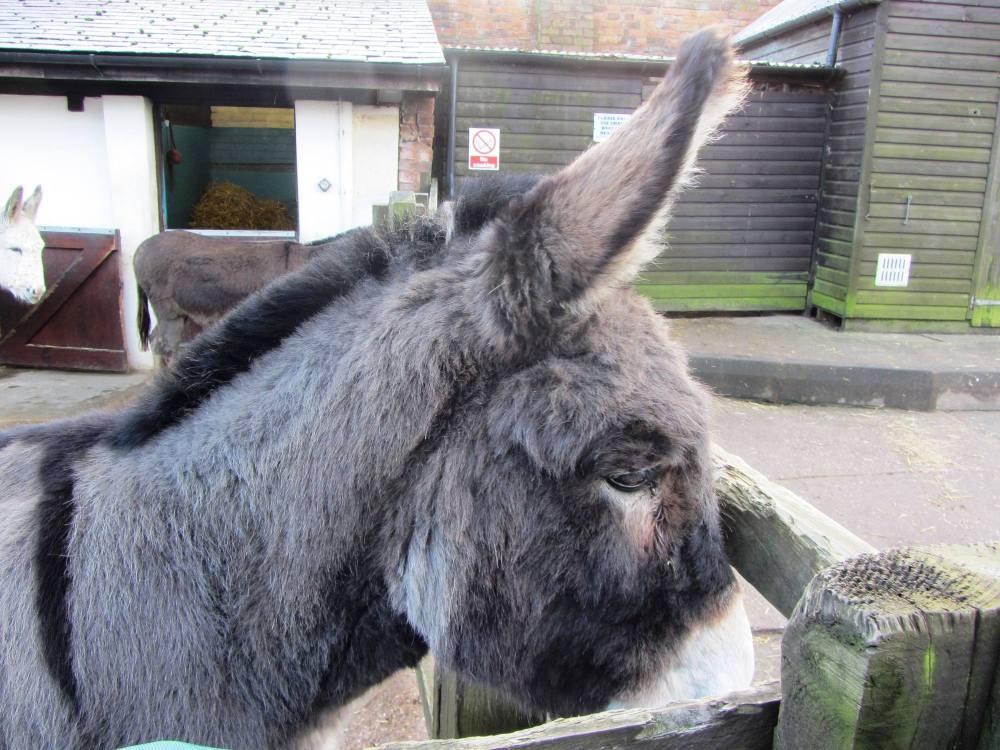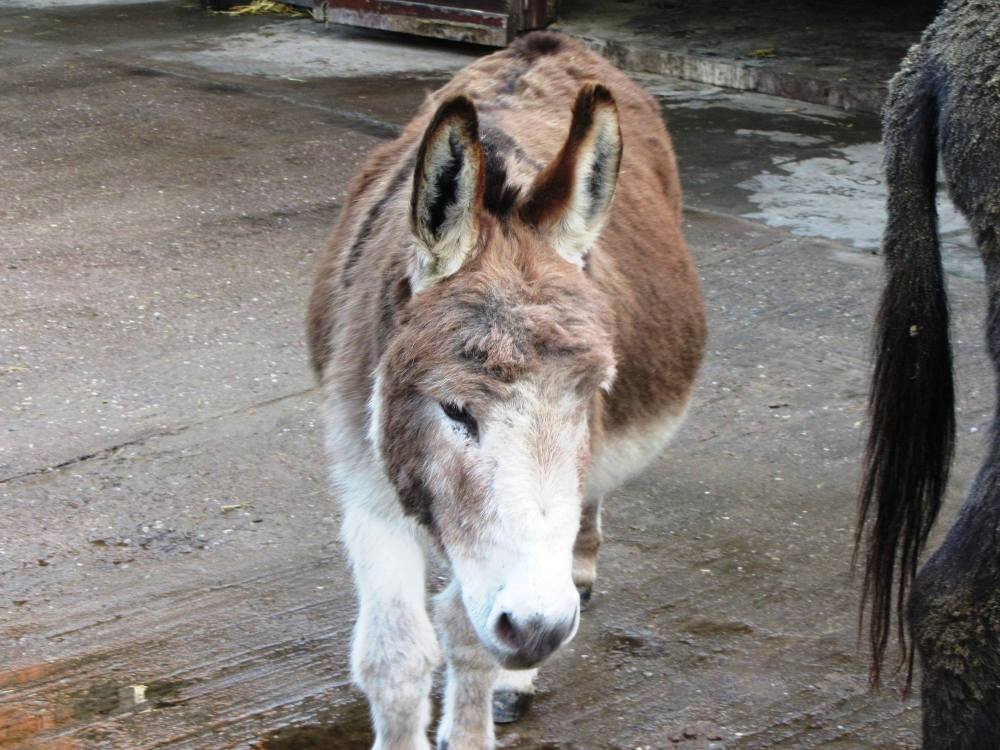 And finally, we headed off to Dudley, this time to meet a friend of my daughter's, and to spend a pleasant afternoon at another of my childhood haunts, Dudley Zoo. I bored the girls by recounting my memories of pony rides in the castle grounds and watching the sea lions beneath the backdrop of the castle ruins. The sea lions are still there, but the ponies were not. The castle ruins have been restored and made safe. They were very beautiful in the evening light.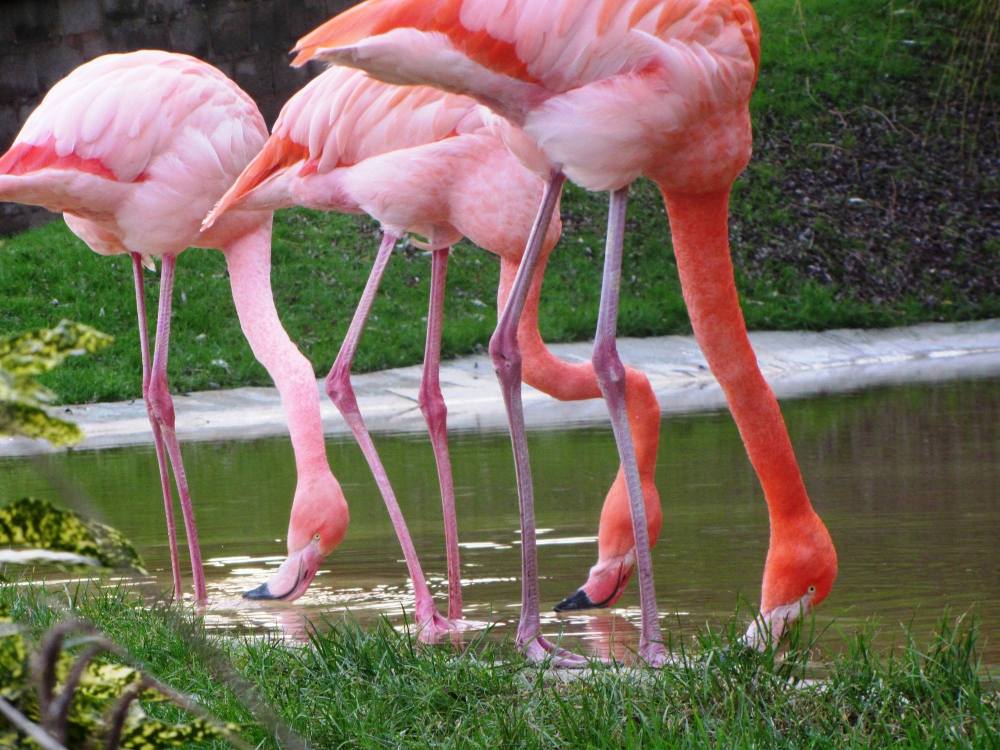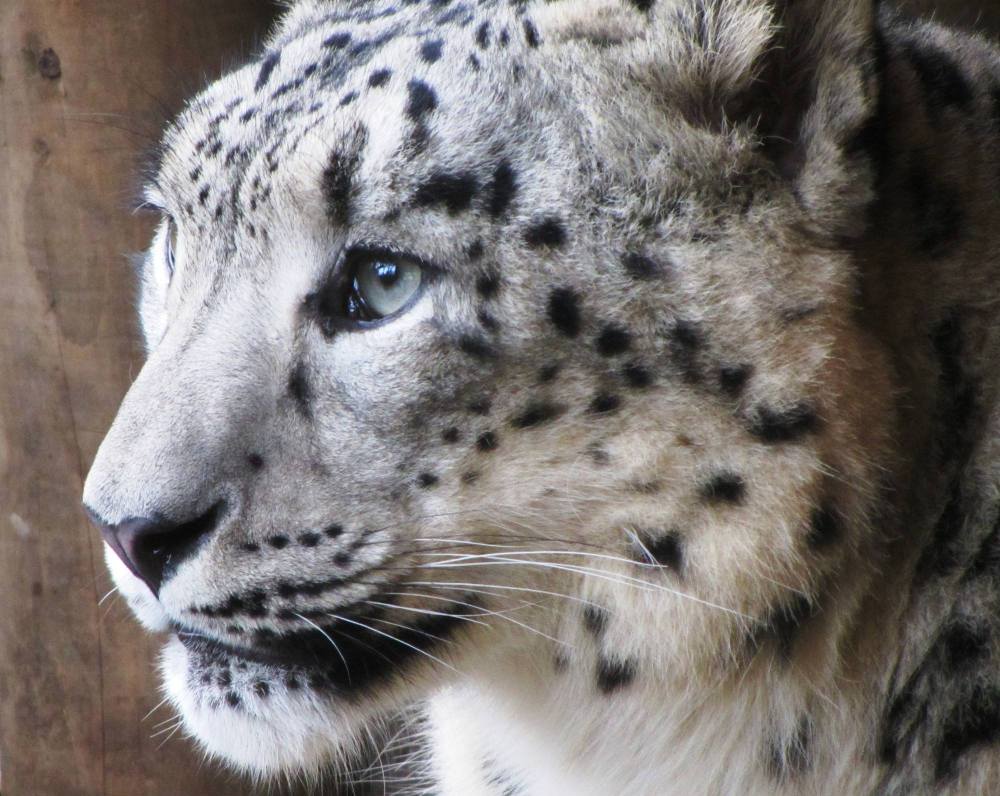 Snow Leopard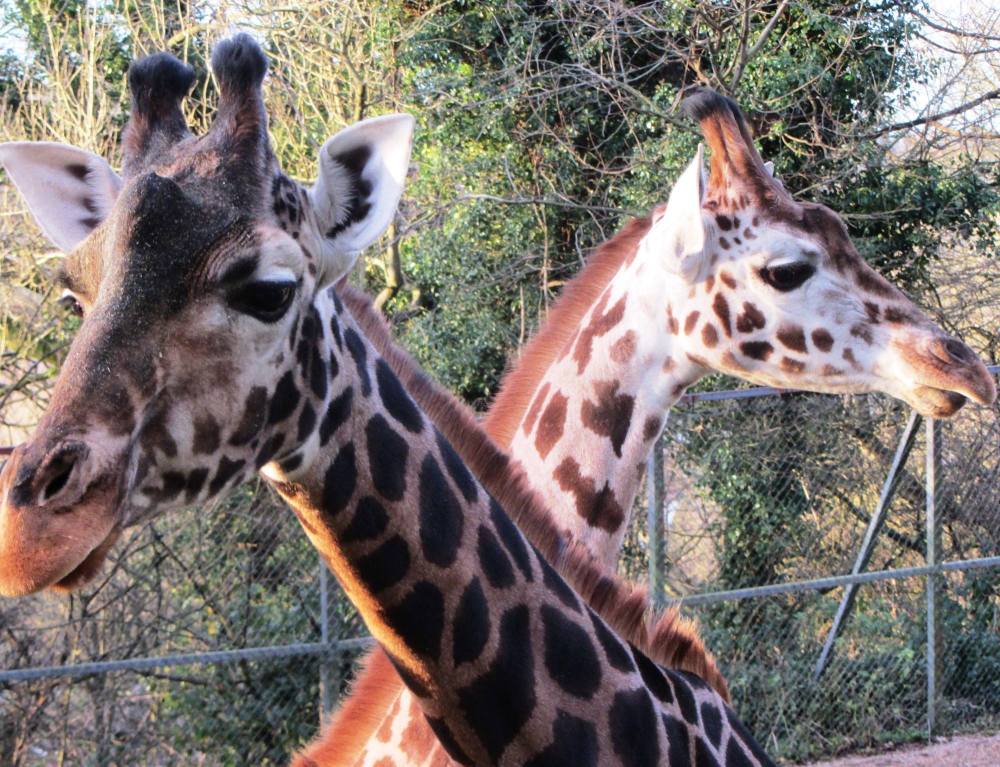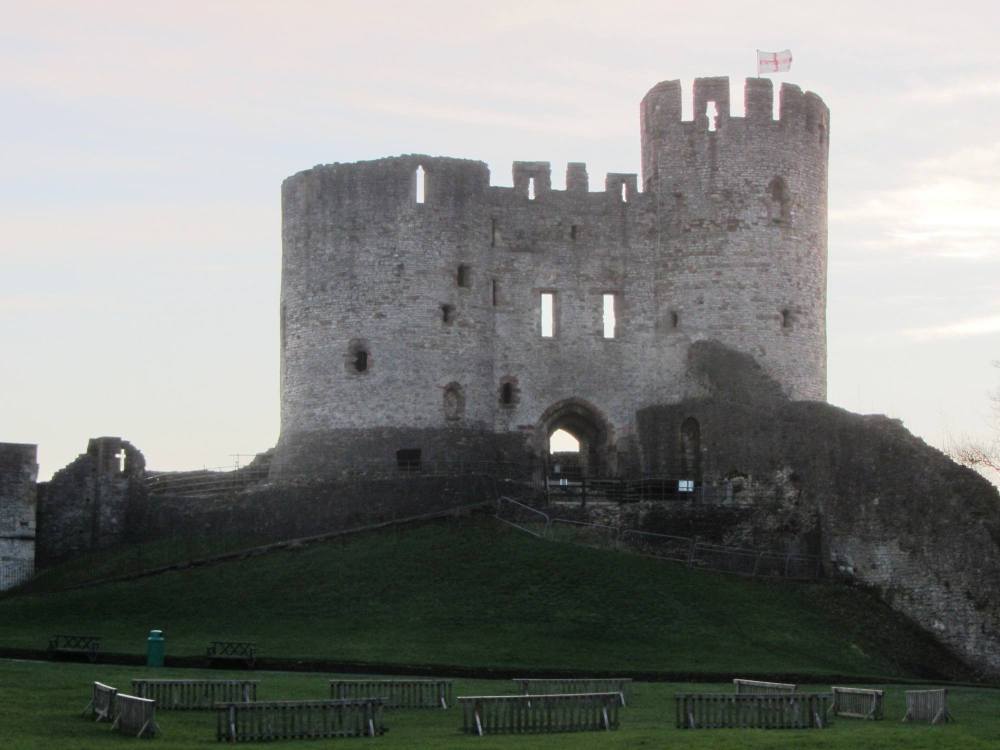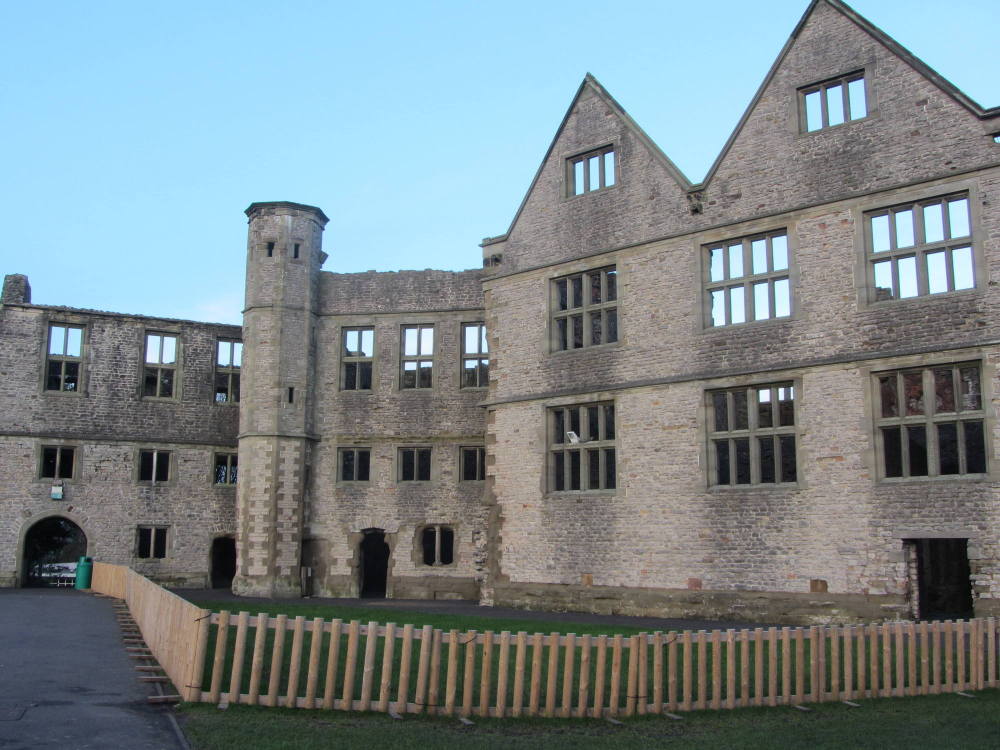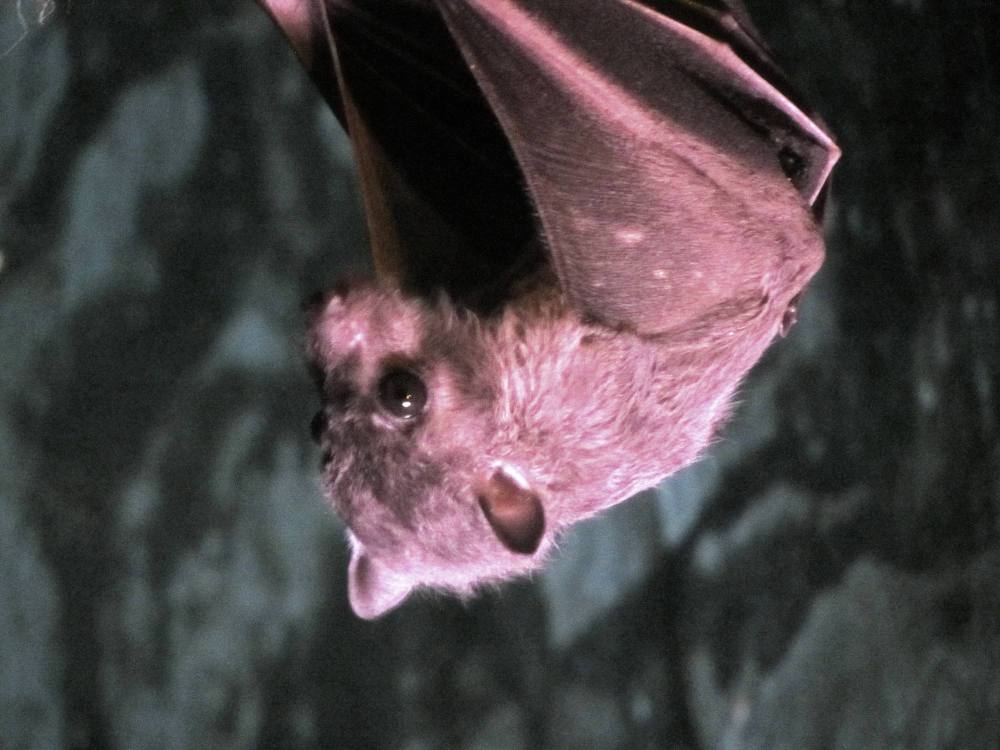 The bat house in the castle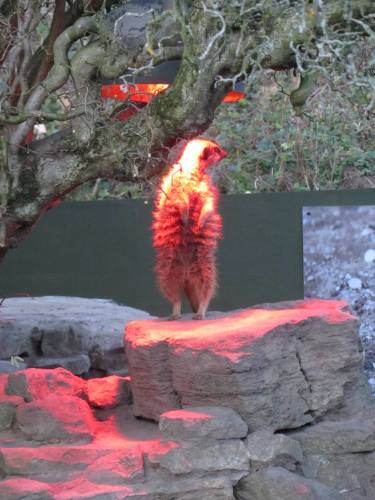 A meercat glowing eerily under the infra-red heater!
Of course all the tourist trimmings have been updated since my day - there is now the obligatory shop-entrance that you can't avoid, and explanatory notices on all the exhibits, which are at pains to stress the conservation aspect of the zoo. Most of the enclosures are of a reasonable size but the big cats still looked bored. I'm not alone in having doubts about animals in captivity, though I do appreciate the educational value and the aesthetic aspect of having an opportunity to admire these beautiful wild creatures close-up. And while ignorant sections of humanity are still bent on feeding their greed and superstitions by destroying the world's wildlife it is clearly essential for more enlightened people to attempt to stem the flow by captive breeding programmes.
We left the zoo as darkness set in and headed back down to Surrey. No airport turmoil, no passport control queues, no delayed trains. Interesting places, old friends, mild weather. And all easily fitted into a three night break. England swings!
Happy New Year to one and all!