LAOS 2015 - 4. THE PLAIN OF JARS
Posted on
The Plain of Jars is an area of the northern Annamite Mountians of Laos. On this plateau there are collections of enormous stone jars, dotted in clusters ranging from a few to 400. They have fascinated me for many years, and I have always wanted to visit this mysterious place, so it was top priority on my itinerary for our tour.
The area lies on the ancient trade route to the Gulf of Tonkin. Not a lot is known about the history of the people who made the jars. In the 19th century the area was raided by Chinese bandits so much was lost. Since evidence found on the sites ranges from Neolithic (approximately 10,000-2,000 BCE) to 19th century it is hard to determine their original purpose. A theory proposed by a French archaeologist, Madeleine Colani, in the 1930s was that they were used to contain the remains of cremated people. She based this on the discovery of glass beads and some human bones. Another theory is that they were made in the 5th or 6th century to hold rice wine. They have also been linked to salt storage. All these uses for the jars could be correct for various periods of history. They are made of various types of stone, depending on nearby quarries – these include sandstone, limestone, granite and conglomerate from river beds.
During the 1964-74 bombing raids some of the jars were damaged and the area was left with a heavy legacy of UXO. Today some three sites have been made 'safe' by MAG, although when we visited Site 2 a MAG team suddenly arrived, presumably to follow up a report of a UXO sighting. At Site one alone 127 UXOs have been unearthed.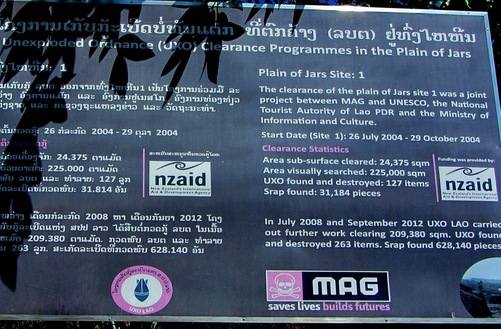 There are also some caves in the area which served as shelters for the villagers during the bombardments.
Site 1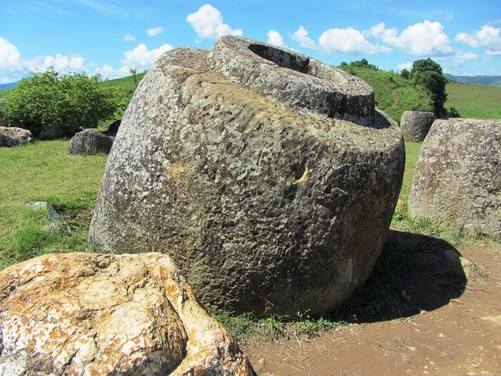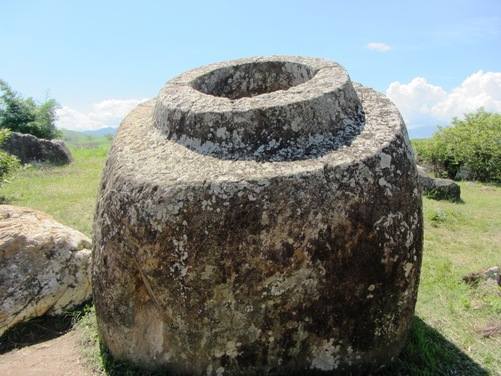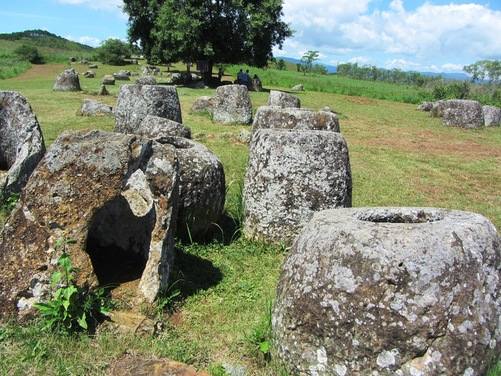 Site 2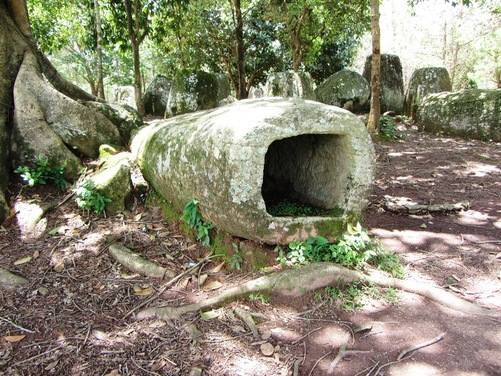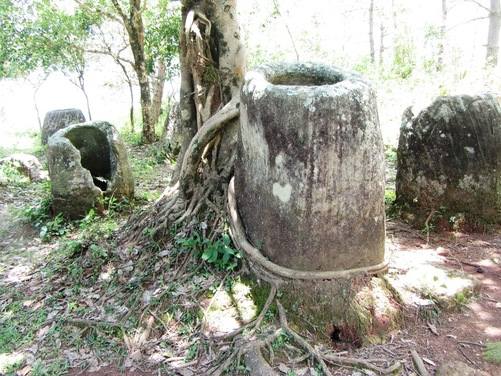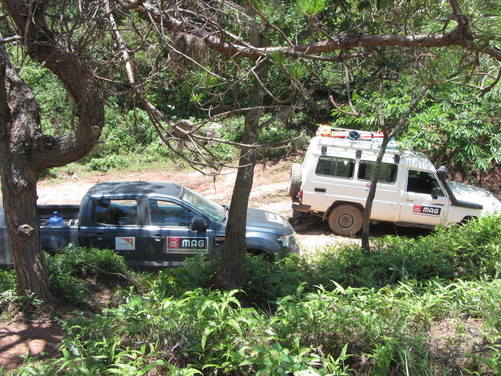 Site 3
A long walk through the rice paddies