LAOS 2015: 1. Vang Vieng
Posted on
My good friends H and I had been asking me to take them to Laos since I first began my prolonged visits to the capital, Vientiane, in 2013, when my son and family moved there. Until this year I had seen relatively little of the country apart from short visits to Luang Prabang and Vang Vieng and places near Vientiane. So I decided to start my 11 week 2015 stay by arranging a 10-day tour of the country with H and I.
Here are just a few facts about Laos, which is roughly the size of the UK but with only seven million inhabitants. A land-locked, mountainous, forested country, through which the mighty Mekong flows, it used to be called Lan Xang, Land of a Million Elephants. Sadly, there are now only about a thousand in total wild and captive elephants left. Some are still used for logging, but many now earn their living by giving rides to tourists. Apart from elephants, Laos is probably best known for two things: firstly for Luang Prabang, the glorious ancient capital, A UNESCO World Heritage site, rich in picturesque temples, old wooden houses and lush vegetation. Secondly for the fact that, thanks to the American war with neighbouring Vietnam, Laos is the most heavily bombed country in the world. The Americans rained over 270 million missiles down on it, and left a terrible legacy of unexploded bombs which still kill or maim scores of villagers every year.
I booked our tour through LaosMood, a tour company based in Vientiane, upon my son's recommendation, as he has dealings with them through his work. They provided a car, a driver and a guide for each leg of the journey, as well as booking all the hotels and organising excursions.
We started off by driving to Vang Vieng, some three hours north of Vientiane. VV is celebrated for its spectacular, cave-dotted karst mountains, their feet kissed by the gurgling Nam Song River. Unforunately it has also fallen into disrepute due to young backpackers who go there to test their independence from parental control by consuming large quantities of alcohol, dabbling in drugs (though the government has clamped down on this) and then tubing down the river in an inebriated state. This has resulted in enough fatalities to make Vang Vieng the most dangerous place in Laos for tourists, although the situation is meant to be improving.
We, however, were billeted in a nice hotel right on the river some way out of town. Here are some memorable scenes from Vang Vieng and its surroundings.
Slash and burn agricultural methods, destroying the mountainside. Rubber plantations replacing the natural forest.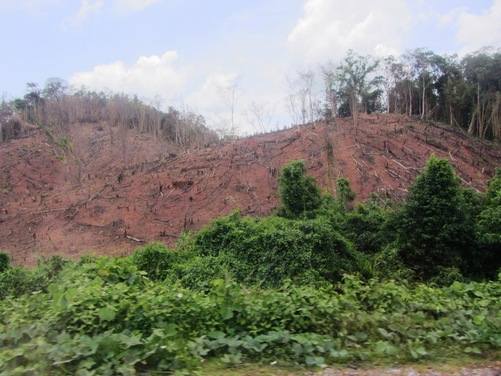 A fishing village. Fish stocks are being depleted due to new dams built largely by the Chinese. Now farmed fish is brought into the market instead.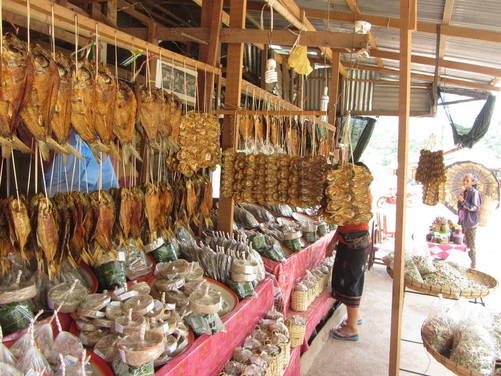 Buffalo skin – a delicacy. First put into the fire to crispen and remove hair then use in soups and so on.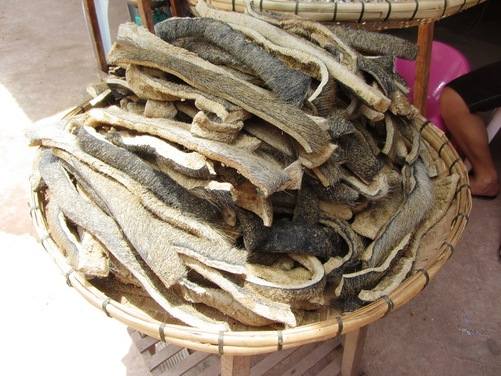 Kayaking is, like tubing, big tourist business on the Nam Song river.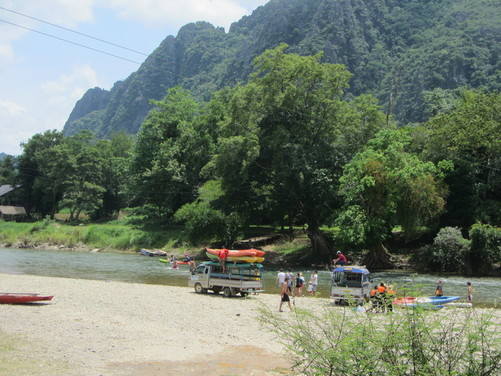 Shadowy creatures!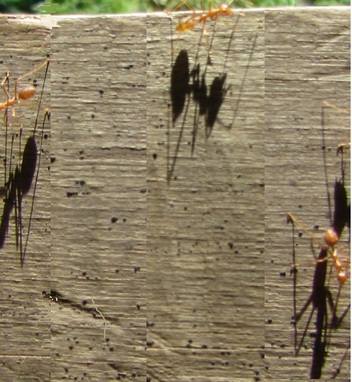 What do you think you're staring at, kid?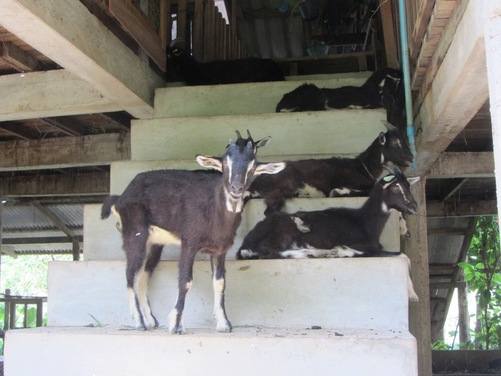 Hot monks!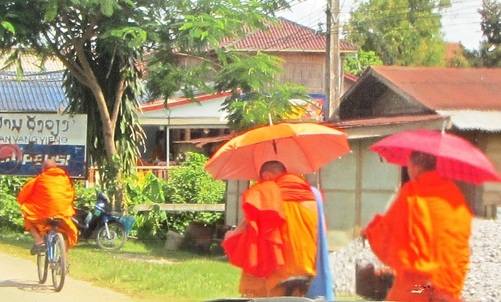 From our hotel, theThavonsouk Resort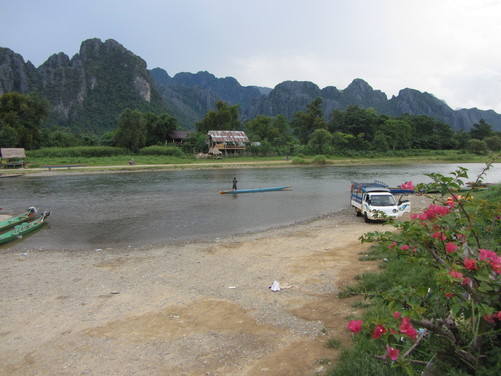 Salvaged UXOs make good vehicle width limiters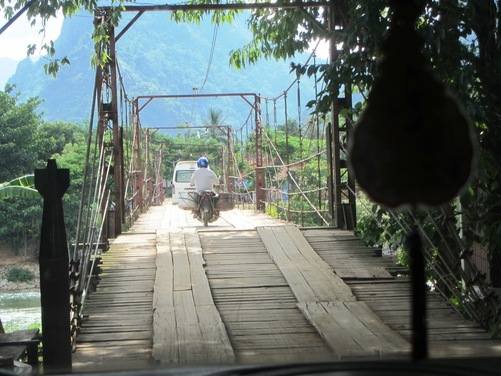 Tokay: a huge gecko (up to 12 inches) with an amazing and very loud voice – starts off like a football rattle and turns into a cuckoo!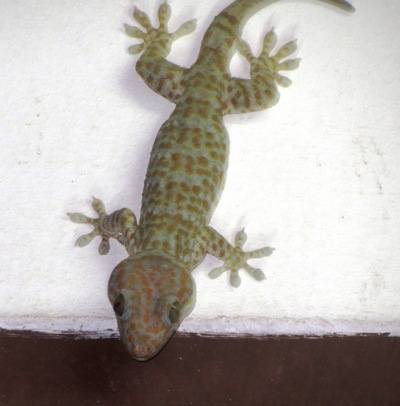 Morning mountains across the Nam Song river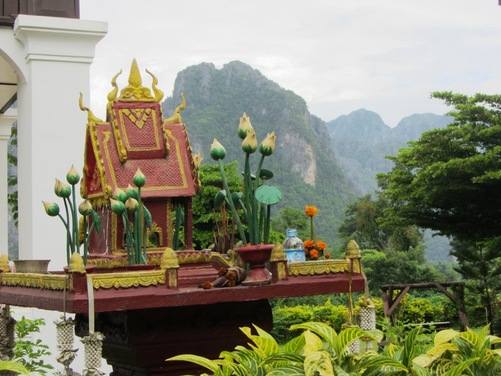 View from my hotel window